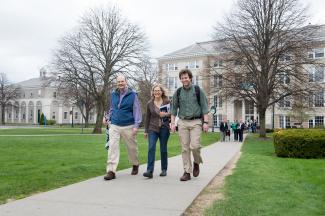 Friday, May 11, 2018
Oral & Poster Sessions
Session I:  9:00 am - 10:20 am
Session II:  10:30 am - 12:10 pm
Session III:  12:20 pm -1:50 pm
Session IV:  2:00 pm - 3:20 pm
Session V:  3:30 pm - 5:10 pm
Exhibits & Performances
Annual Steinmetz Student Art Exhibition
Cromwell and West Galleries, Feigenbaum Center for Visual Arts
10:00 a.m. - 4:30 p.m.
Steinmetz Dance Performance - Lothridge Festival of Dance
Prof. Miryam Moutillet, Director
4:00 p.m.
Nott Memorial
Evening Events
Steinmetz Reception
5:00 - 6:30 p.m.
Schaffer Library, Lally Reading Room
Steinmetz Concert
8:00 p.m.
Memorial Chapel
Saturday May 12, 2018
Prize Day
11:00 a.m. Memorial Chapel
Nearly 100 awards will be given out at this year's Prize Day ceremony honoring students' achievements in academics, research, service and governance. A reception immediately follows at the Reamer Campus Center back patio. Students receiving awards are notified. For more information contact Diane Meyers.
Union College Jazz Ensemble Steinmetz Performance
Prof. Tim Olsen, Director
2:00 p.m.
Emerson Auditorium in the Taylor Music Center
Copies of the Steinmetz Program will be available at the entrances to the Wold Center, Lippman Hall, Karp Hall, Feigenbaum Center for Visual Arts, and the Schaffer Library on Steinmetz Day.